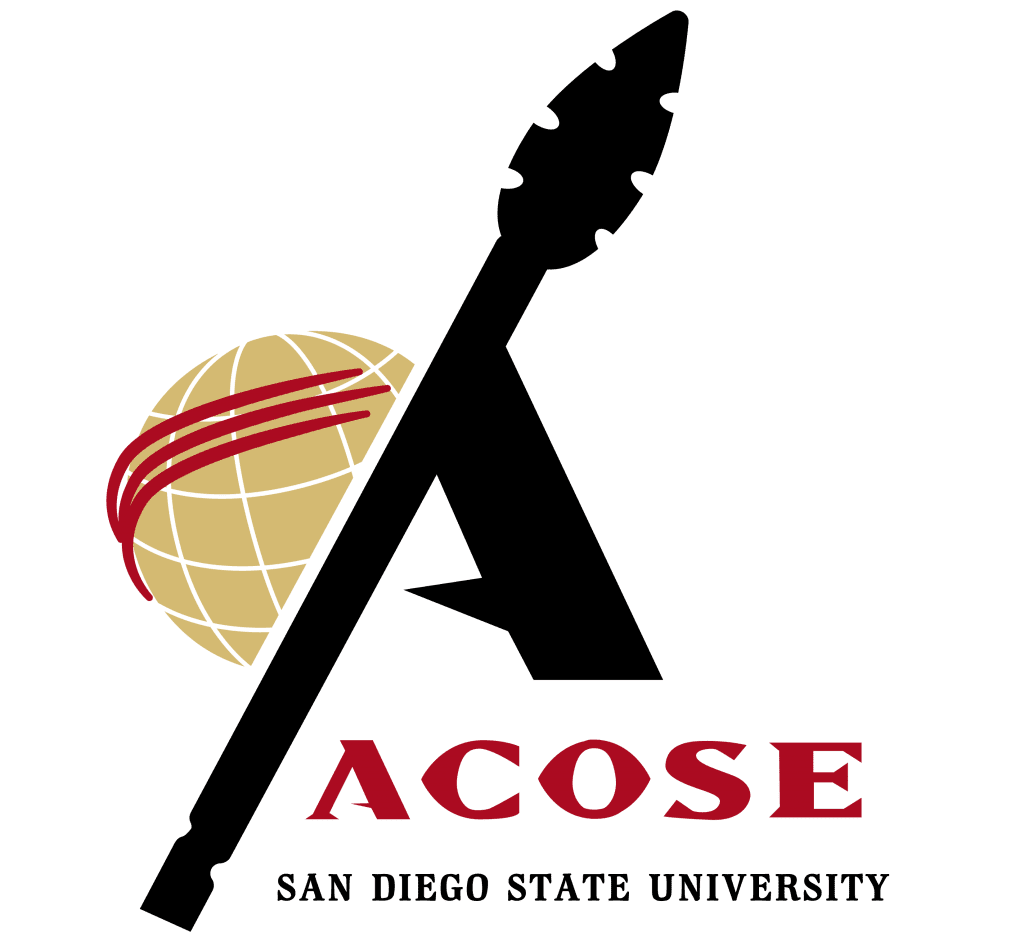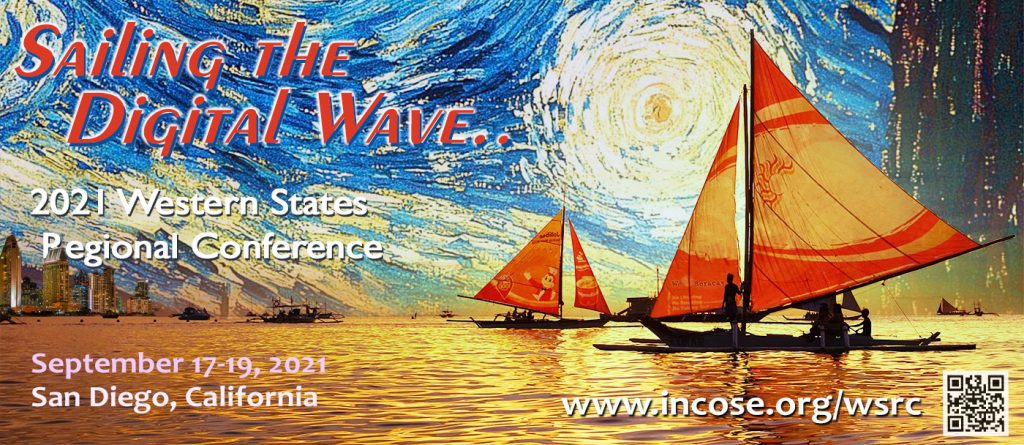 The 2021 WSRC will be held in San Diego, California, this September 17-19th, 2021 at the Courtyard hotel in Liberty Station. This WSRC's theme is Sailing the Digital Wave.
This conference will host over 40 systems engineering technical presentations, two keynotes, several tutorials, an optional Saturday evening banquet, and an optional Sunday end-of-conference trip to the USS Midway Museum in downtown San Diego. It also includes a free happy hour (food and soft drinks included) Friday evening.
Primary Conference Topic Areas:
Digital Engineering
MBSE
Artificial Intelligence and Machine Learning
Social Sciences
Systems Thinking
Telecommunications and 5G
Agile and DevOps
and more
Important Conference Information:
Website: incose.org/wsrc
Registration: cvent.me/Egy5Z9
Dates: September 17-19 (Friday-Sunday), 2021. Times vary by day – see the full program schedule here.
Location: Courtyard by Marriott, San Diego Airport/Liberty Station. 2592 Laning Road, San Diego, California 92106 (Google Maps)
Conference Format: Both In-Person and Virtual options. In-person registrants will also have a virtual connection.
Prices:
In-Person Attendance (includes access to the virtual platform):
– INCOSE members: $300 Regular/$200 Senior/$50 Student
– Non-INCOSE members: $350 Regular/$250 Senior/$75 Student
Virtual Attendance:
– INCOSE members: $225 Regular/$150 Senior/$40 Student
Keynote Presentations:
The Importance of "Going Digital" in the U.S. Navy
Space Range: Building a Cyber-Physical Digital Twin for Assessing Cyber Resilience
Join us on August 28th and 29th, 2021, for a 2-day VIRTUAL workshop by Mr. David Mason, ESEP and SEP instructor, on the essential elements of Version 4 of the INCOSE Systems Engineering Handbook to aid audience members to prepare themselves for the INCOSE Systems Engineering Professional (SEP) certification examination.
This workshop is an exceptional value and an excellent introduction to the material found on the INCOSE SEP exam. Don't miss it – prepare now!
This workshop is jointly presented by the Los Angeles and San Diego chapters of INCOSE.
Dates: Saturday and Sunday, 28-29 August, 2021, 9am-5pm Pacific Time (PT)
Where: Virtual/Online
Cost: $40 Register
Webcast Details: This presentation will use Zoom. Login information will be provided to registered participants before the event.
Details:
The workshop will address major concepts in the Systems Engineering Handbook (SEH), to include:
Life Cycle technical and technical management processes (IEEE 15288) and the SE V diagram
Cross-cutting SE methods
N2 Diagram of SE processes
Tailoring programs
Specialty engineering activities, including affordability/cost-effectiveness, life-cycle costs (LLC), Electromagnetic Compatibility (EMC), Environmental Engineering, Human Systems Integration (HSI) Interoperability, Logistics, and others.
Practice questions similar to those found on the SEP knowledge exam.
The workshop will use a combination of audience dialogue, assorted work assignments, and homework to aid the audience members in comprehending the concepts presented in the SEH and INCOSE SEP exam. As noted, it will also include practice problems similar to the exam questions!
Notice – INCOSE San Diego will also offer an inexpensive SEP paper test at the 2021 WSRC on September 17th. See more information HERE.
About Systems Engineering Professional Certification:
Approximately 3500 INCOSE members have obtained professional INCOSE systems engineering certification – what about you?
INCOSE Systems Engineering Professional certification is similar to United States engineering professional engineering (PE) licenses, but instead of being issued by states, members are certified by INCOSE.
There are 3 levels of INCOSE SE certification, based on demonstrated SE experience and passing the knowledge exam:
Associative Systems Engineering Professional (ASEP) – For members at the beginning of their systems engineer career.
Certified Systems Engineering Professional (CSEP) – For practicing Systems Engineers with more than five years of systems engineering professional work experience.
Expert Systems Engineering Professional (ESEP) – For systems engineering leaders with recognized systems accomplishments and many years of systems engineering professional work experience. There are only just over 300 ESEPs!
Read more on the certification levels Here.
Questions? Please contact us at info@sdincose.org for more information!